A Neuropsychological Model of Everyday Action Impairment: Implications for Assessment and Interventions with Older Adults
Relative to our understanding of the memory and language deficits associated with dementia and mild cognitive impairment, little is known about problems with everyday action performance (e.g., meal preparation, grooming). To date, much of the clinical research has relegated everyday functioning as an outcome variable, and the experimental work on object knowledge and action sequencing has failed to influence clinical practice. This talk will review a series of studies that cover the middle ground between the conventional clinical work and basic experimental studies by directly examining everyday action performance and attempting to understand errors from a neurocognitive framework. A novel neuropsychological model for understanding everyday action impairment that has emerged from these studies will be described, along with the implications of this model for clinical assessment and intervention with older adults. An MP4 video file of the talks is available here (right-click and save to download).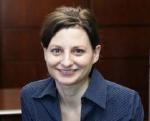 Bio:
Tania Giovannetti, Ph.D., is an Associate Professor in the Department of Psychology, with a joint appointment in the Clinical Psychology and Brain and Cognitive Science Programs. Dr. Giovannetti earned her Ph.D. in Neuropsychology from Drexel University in 1999. She completed her predoctoral internship in Clinical Neuropsychology at Long Island Jewish Medical Center/Hillside Hospital and from 1999 to 2001 she trained as a NRSA Postdoctoral Fellow in Neurologic Rehabilitation through the University of Pennsylvania and Moss Rehabilitation Research Institute. Her general research interests include understanding the neurocognitive functions recruited for: planning and executing everyday tasks such as coffee making (i.e., naturalistic action), semantic knowledge, error detection and correction. Her most recent studies have been supported by the Alzheimer's Association and Michael J. Fox Foundation for Parkinson's Research.