Designing and Implementing Healthcare Technology for Seniors
Competing points of view and gaps in communication in caregiving result in a complexity that leads seniors to lose their independence, and eventually move into a nursing home or go to the hospital. They spend far more time and money in these settings then they would need to if we took a more holistic approach to the process of aging. Raising senior population and healthcare costs create a greater necessity for improvement in current models of senior housing and care. Our goal should be to allow our seniors to age in place; stay in their home and community where they are happiest and most comfortable. And use technology as a tool to make this happen. This talk will share Zamer's experience implementing technology in all different forms of senior housing and aspects of caregiving. He will discuss how identifying the personas that you will encounter in those settings, who will be instrumental for the adoption of your healthcare technology, is key for a successful implementation. And how knowing the environment you will put your technology in and acknowledging that it will impact more than just the senior that you initially focused on could be the difference between a well-intentioned concept and a successful business that positively impacts society.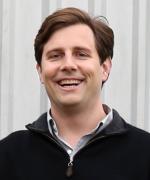 Bio:
Jason Zamer has spent the last 12 years devoted to the challenge of improving the lives of seniors. While still a junior at the University of Pennsylvania, he stumbled across an RV Park that was being used as an informal retirement center, which led him to realize there was a great unmet need for improvement in the senior housing field. That's where his journey of implementing innovation in senior housing and care through technology started. Zamer began his career by co-founding SimpleC, an Atlanta-based healthcare technology company that supports senior cognition. At SimpleC, he was responsible for product design, studies of personalized behavior management and memory training in adults with dementia, implementing projects, introducing the technology to the residents, families and staff. He also authored patents in automating the personalization of interfaces for seniors. Zamer is now the COO of Evercore Companies, which provides construction services to the senior housing market. He is currently developing a new community-based system in senior housing that promotes, encourages and rewards a healthy physical and social environment in a cost-effective way.